Family Affinity for Home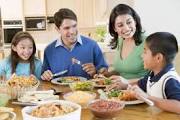 Family affinity for a fruitful life!  Consider the four words: home, family, affinity, unity.  What do they mean to you? Your home! Does this term have special meaning for you? Can you describe it? Home, family, unity and affinity, all four, have connotations of warmth, attraction, attachment, and closeness — a retreat from the rest of the world, a haven, a place of safety, a refuge. Webster's New World Thesaurus provides one description of home as "The whole complex associated with domestic life." It has a domestic focus.
Demonstrated Family Care
The family affinity is easily observable in many families.  They seem to take advantage of every opportunity to be together.  They have family reunions, parties, picnics, concert dates – they seem to never get enough of each other.  However, this doesn't necessarily mean they never have disagreements or family problems, but they do seem to look at the big picture and resolve their issues.  It would be great if all families could avoid animosity among themselves, but the world is not that perfect.  There are many others on the opposite end of the care spectrum.
Family Affinity and Unity
Our Wish for You
The world of home and family; whatever your interest or need — community issues, family issues and well-being, religion and church, education, home buying, home selling, home appraisal, home inspection, mortgages, insurance, home furnishings, maintenance, home construction, environmental issues such as radon gas and lead, financial services and issues, investments, real estate, medical needs, clothing, automobiles, shopping, consumer issues — we want to provide access and direction to sources of useful information and services that will assist you in obtaining solutions to your personal and family problems and needs.